Now that your workforce is hopefully back visiting your prospects and customers, make sure they keep your CRM up to date. One easy way of enabling people to do this, from anywhere at any time, is to ensure they have the CRM's mobile app installed on their phone. This blog shows you how to install MAXIMIZERCRM's Mobile App on a mobile device. But first, let's see what it looks like.
Today's Business Page
Use this page as an overview of your day's appointments and tasks. You can also schedule new appointments and tasks. You can also choose whether you want to keep the inspirational quotes or disable them.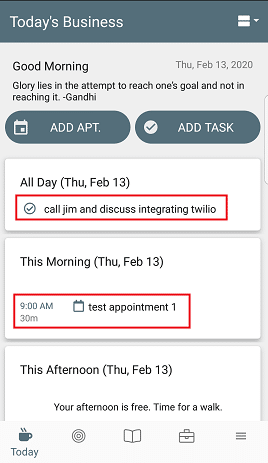 View and Add New Records
Using the standard searches or your own saved searches, you can quickly and easily find records, as well as add new records:
Leads: Suspects and Prospects
Perhaps you get chatting to someone in a café or meet a new prospect at a trade show and they give you their business card. Leads allow you to enter the limited information you may have on suspects and prospects so you can work to convert it to a qualified opportunity.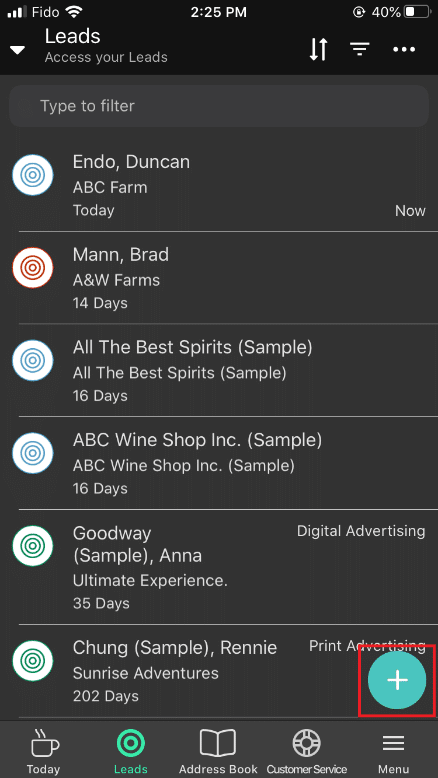 Address Book Entries: Individuals, Companies and Contacts
When you meet new people – for example, during a customer visit – you can add their details straight into MAXIMIZERCRM's Mobile App.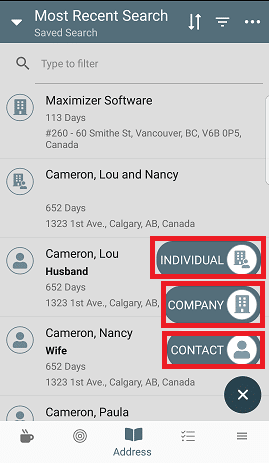 Opportunities: Qualified Enquiries or Sales Opportunities
When you identify a genuine sales opportunity, log it straight away via the Mobile App to ensure it is added to your pipeline so you can progress it. Likewise, for your current sales opportunities, use the time between meetings to work on progressing these enquiries.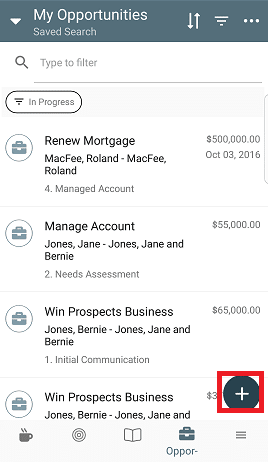 Customer Service Cases: Support issues, Order issues, Delivery issues etc.
The importance of good and swift Customer Service is not to be underestimated. With the Mobile App, you can immediately add and assign the right team to a case or issue and ensure it gets resolved promptly.
Having access to Customer Service Cases on your mobile device also allows you to check the status quo before you go into a meeting. If there are any outstanding issues, you can get a quick update before you meet your customer.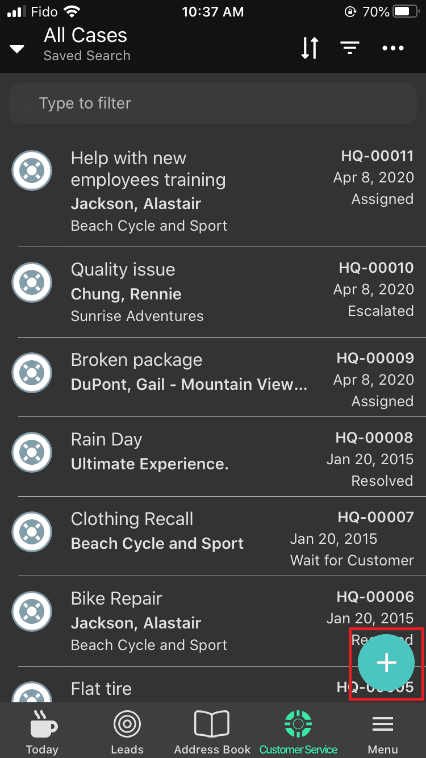 Manage your Activities
Keep on top of your Hotlist while on the go. For example, you can dial directly from the Mobile App to make follow-up calls. You can also read and send emails, create new Hotlist tasks, check your appointments and more.
Use the Calendar to book meetings and close off completed appointments. The Mobile App helps you become super efficient by allowing you to book in time whilst on the go, to send all those pending quotes and book in time for follow-up calls or meetings.
Add notes straight into MAXIMIZERCRM while they are fresh in your mind. Don't forget that you can flag certain notes as "Important" to keep them at the top of the list of notes. Why not save yourself time by dictating them – see our How to Dictate Notes to Text using the Mobile App in Maximizer CRM video to learn how.
You can also watch our video on the MAXIMIZERCRM Mobile App to see it in action.
How to Install MAXIMIZERCRM's Mobile App
As you would expect, installing Maximizer CRM's Mobile App is very straight forward. Choose the video below that matches your MAXIMIZERCRM deployment option:
MAXIMIZERCRM Cloud – How to install the Mobile App:
MAXIMIZERCRM On-Premise – How to install the Mobile App
Further information
For more tips on how MAXIMIZERCRM can help you become even more effective and efficient, whether you're on the road or in the office, get in touch with us:
Tel: +44 (0)1992 661244
Email: enquiries@avrion.co.uk
Web form here
Subscribe to our YouTube channel