Power Apps is a suite of apps, services, and connectors, as well as a data platform, that provides a rapid development environment to build custom apps for your business needs.
Using Power Apps, you can quickly build custom business apps that connect to your data – stored either in the underlying data platform (Microsoft Dataverse) or in various online and on-premises data sources (such as SharePoint, Microsoft 365, Dynamics 365, SQL Server, and so on).
Build Professional-Grade Apps the Easy Way
Build the Right App for the Job
Empower everyone to build apps
Drive innovation across your business
Expand the capabilities of your app
Create sophisticated apps from your data
Build secure, low-code business websites
Empower everyone to build apps
Give your team the ability to work more efficiently by building and sharing apps on any device. Solve business problems with intuitive low-code tools to work faster with a platform that enables data integration and distribution, and extend your reach with building blocks for professional developers.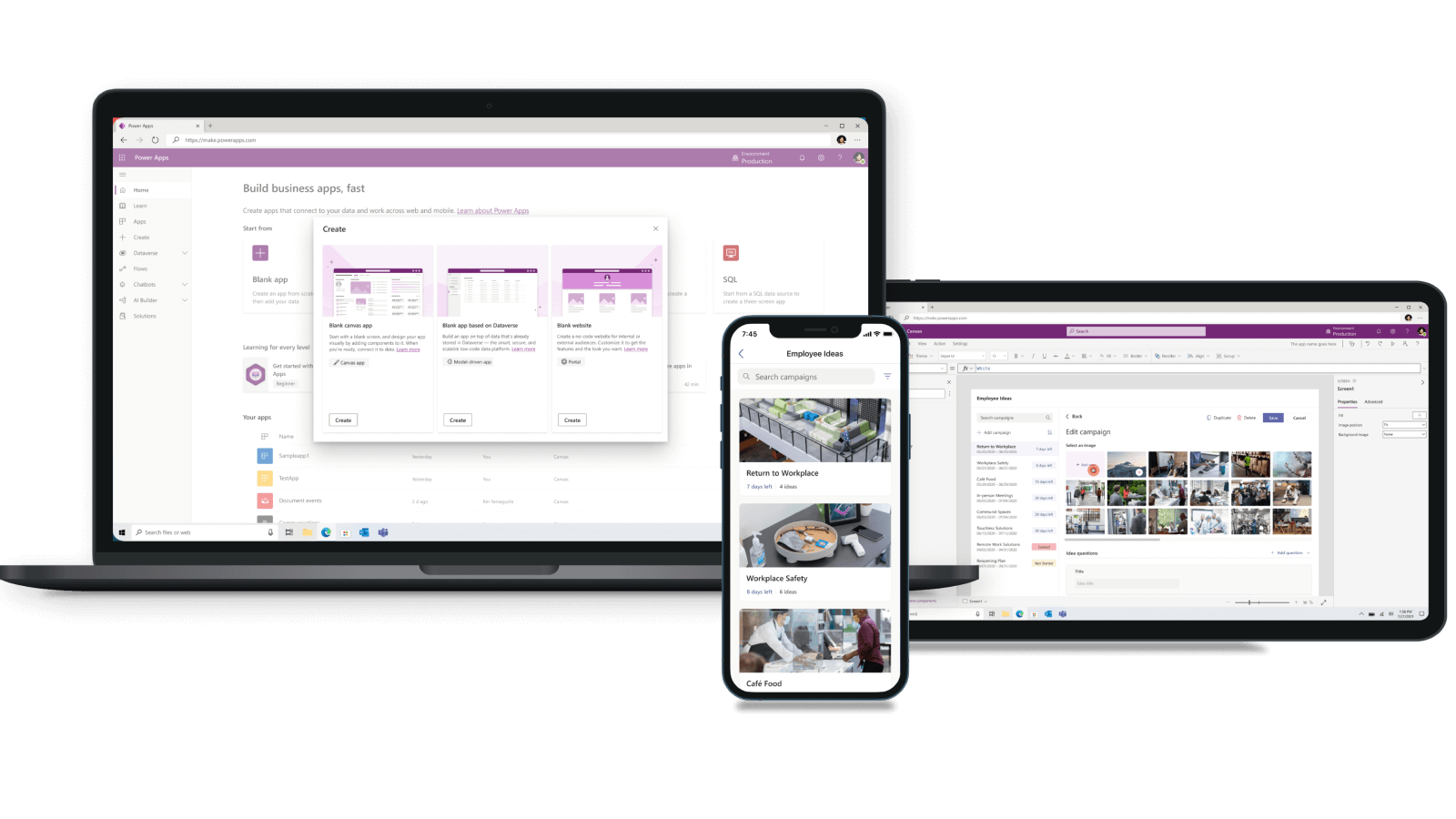 Drive innovation across your business
Expand the capabilities of your app
Create sophisticated apps from your data
Build secure, low-code business websites
Easily manage apps & data
Connect with additional features and flows