Following May's fantastic M5 update, 5th July brings another significant update for Maximizer CRM users – the Maximizer Cloud M6 update. With more new features and improvements, this update promises to continue the revolution on the way businesses manage their customer relationships.
The Maximizer team ensures a seamless transition for all customers by performing a database upgrade-free release. This means that every user will be upgraded simultaneously.
Now, let's launch into the highlights brought to you by the M6 release:
The M6 release contains an enhanced Quick Search feature for the Address Book, enabling users to locate Address Book entries faster and build up a cumulative list of search results. Say hello to time-saving searches at your fingertips.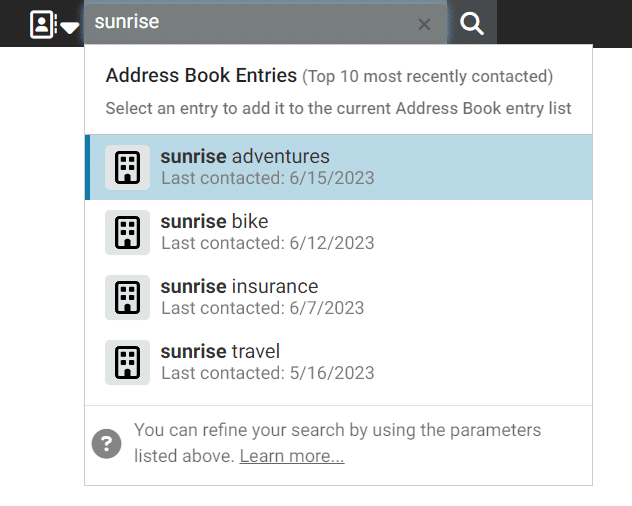 In addition to the Base Edition enhancement, prepare to be blown away as Maximizer introduces an array of game-changing updates to the Sales Leader Edition. Revolutionise your sales process with the following Sales Intelligence enhancements:
Visualise your team's revenue and activity targets like never before with the new Sales Targets Dashboard. Gain actionable insights into your top performers, empowering you to replicate their success across the entire team. Unleash the potential of your sales force and unlock unprecedented levels of growth.
Changes to Sales Management Dashboard
The M6 release bids farewell to the old Quota widgets and ushers in the new Targets information. The revamped Sales Management Dashboard now boasts an Opportunities table and funnel, ensuring seamless integration with the recently introduced Targets module. Say hello to enhanced visibility and streamlined sales management.
Enjoy unparalleled flexibility with the introduction of Revenue Type filtering. Now, you can effortlessly filter and report on the revenue type that is most relevant to your team. Maximise your understanding of revenue sources and optimise your sales strategies accordingly.
Delve into your sales data with the restoration of the Date Filter. Analyse your metrics on a monthly, quarterly, or yearly basis, empowering you to identify trends, patterns, and opportunities. Gain a comprehensive view of your sales performance and make informed decisions with ease.
With its seamless deployment and an array of exciting features, the Maximizer CRM Cloud M6 update is a game-changer for sales teams worldwide. Get ready to experience a new level of efficiency, productivity, and success.
Harness the power of Maximizer and maximise your CRM capabilities. The future of CRM is here, and it's brighter than ever before.
For more information, see the Maximizer Cloud 2023.6 Release Notes.