7th June sees the release of the latest Maximizer Cloud M5 update. The updates are split into the Base Edition (the core cloud version) and the Sales Leader Edition – aka SLE (the edition targeted at the frustrated sales leaders).
Here is a whistle-stop tour of the update.
Note: A database upgrade is required, so all customers will be upgraded incrementally over 2 weeks following the update release date.
Display the revenue type that's relevant to your team. The new Revenue Type field enables opportunities to be categorised based on revenue generated from various sources.
There are two built-in revenue types, including "New Business" and "Existing Business". However, you can configure your own items for the field – for example: "new name" and "up-sell" or "cross-sell".
Available in the Opportunity Details tab, this new field can be added to column views, and can be set as mandatory. You can also use it for search, import, global edit, setting up default entry or notifications.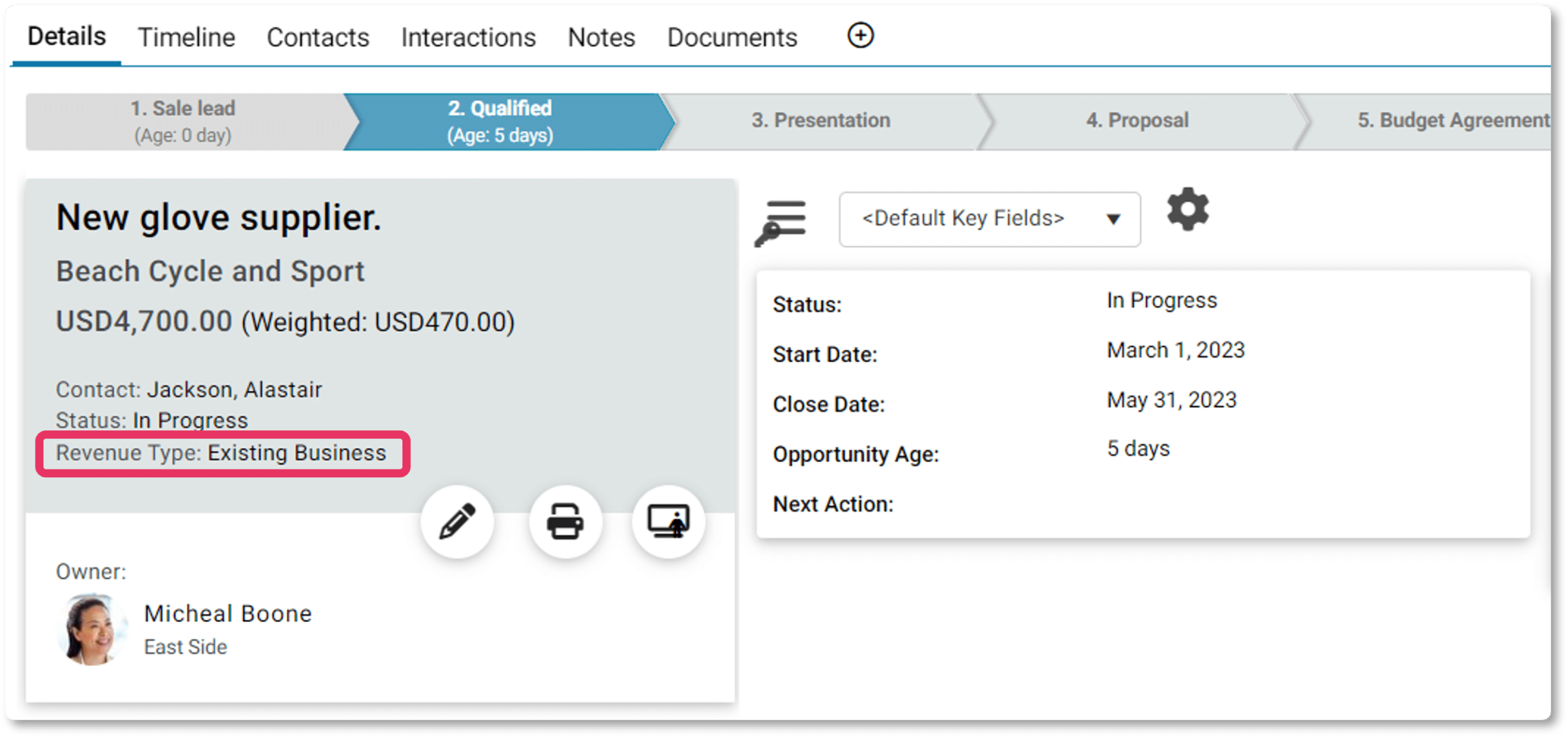 Follow – Opportunity stage change
Get notified on your mobile every time a deal moves forward.
With many opportunities in the pipeline, as a sales leader you want to focus on the most critical ones. With the new Maximizer Cloud M5 update, you can now simply click a button to "follow" an opportunity (only available for iOS for now). When the stage of the opportunity changes, a notification will be pushed to your mobile device.
Tip: You need to enable follow function on your mobile device to receive the notifications.

Find a particular opportunity or retrieve all opportunities from your selected company.
The behaviour of the Opportunity Quick Search has been changed so opportunities can be found more easily. Previously, Quick Search only retrieved opportunities based on Address Book entries, with only Address Book entries available in the drop-down suggestions. However, in this release, Quick Search will also search against the opportunity Objective and Description fields, in addition to Address Book entries.
Refine your searches further by entering additional information about the opportunities, such as the Address Book name and keywords, in the opportunity Objective and Description. For instance, if you are looking for an opportunity regarding the "Bike Fit Promotion" (opportunity Objective) at company "ABC Rental" and for the 2023 promotion (mentioned in the opportunity Description), you can enter "ABC Bike Fit 2023" in the search field. The matching opportunity will then be displayed in the drop-down.
The matching entries display includes two sections: Opportunities and Address Book Entries. Clicking an opportunity will add it to the current opportunity list, while clicking an Address Book entry will retrieve the opportunities associated with that entry.
To conduct a wider search, click the Search button in the Quick Search field. The text entered in the Quick Search field will be used to search against Address Book entries, opportunity Objective, and Description. All matching opportunities will be retrieved.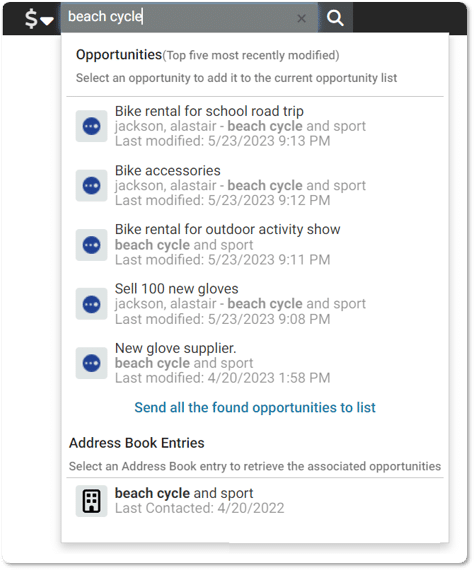 Do more with Maximizer CRM integrations.
Zapier lets you connect Maximizer CRM with thousands of the most popular apps, so you can automate your work and have more time for what matters most – no code required.
Connect Maximizer CRM to 5,000+ apps.
Note: Facebook, Instagram Leads, Marketo, Intercom, Zendesk, and Open AI are available in SLE only.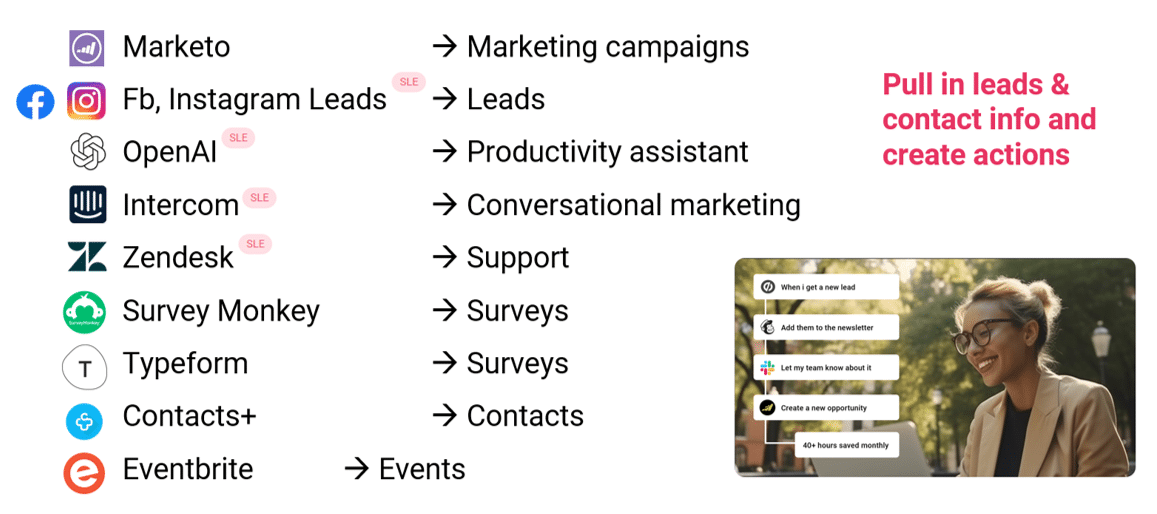 Icons have been updated to those used in the User Interface, in order to provide consistency across the platform.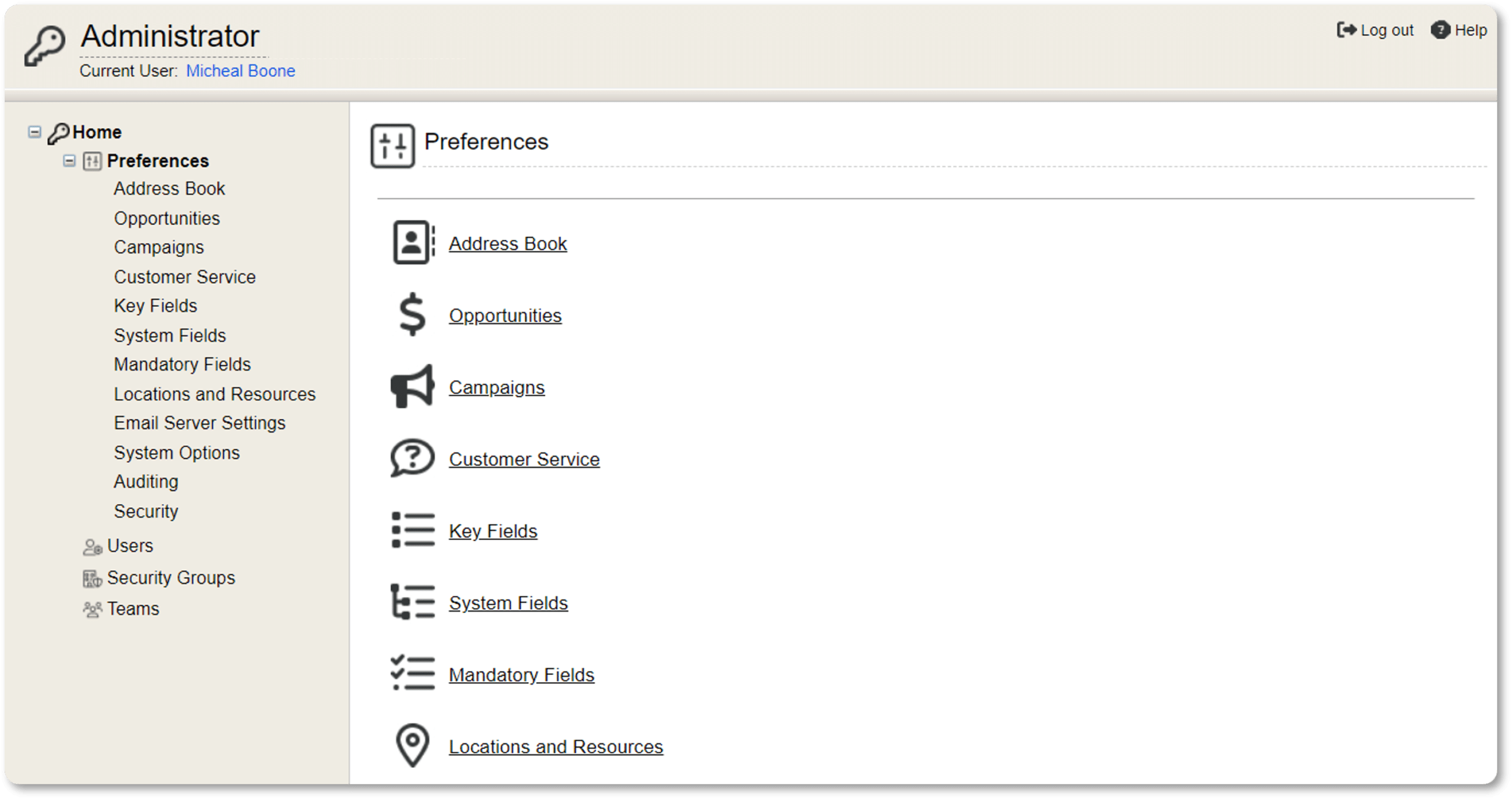 In this update, My Work Day gets some aesthetic polishing and new icons to provide smooth user experience.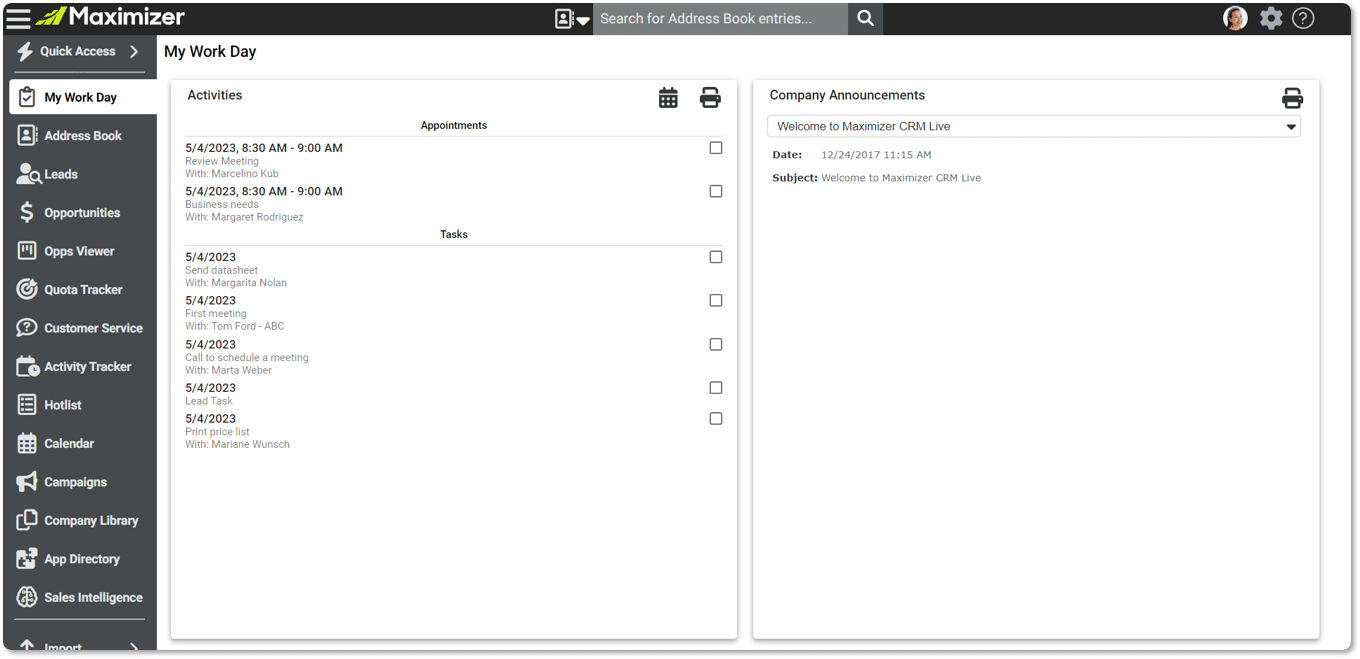 The following updates are only available for the Sales Leader Edition. Want to explore it further? Contact us or book a demo – at a date/time that suits you – straight into Sam's Calendly.
The new Revenue Type filter is also available in Opps Viewer, Targets and Sales Intelligence. If you are using the same sales process to work with various types of opportunities, you can easily filter the opportunities using revenue types.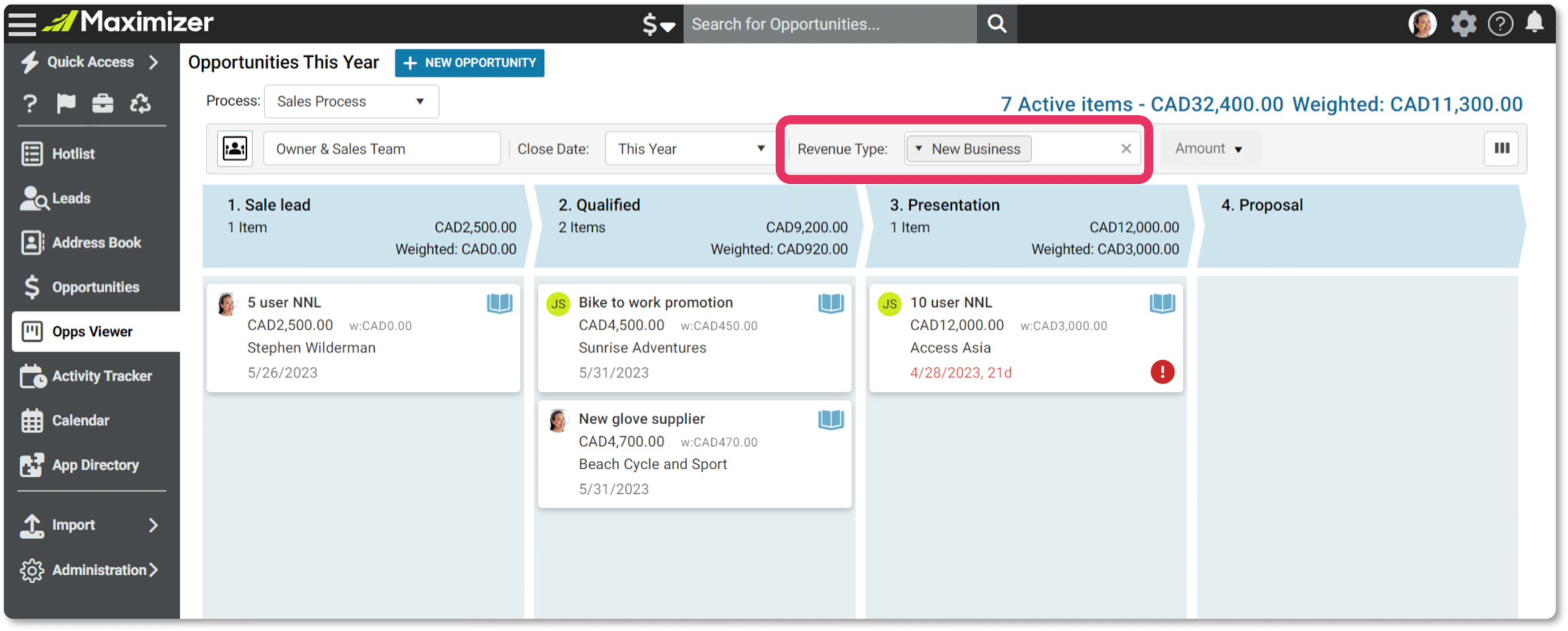 Support the coaching and onboarding of new team members with leading indicators and links to sales collateral (such as price lists), training documents, videos and more.
Set revenue targets and define activity targets to create a formula for sales success.
A new Targets module has been created in the Maximizer Cloud M5 update to replace the Quota Tracker module. In this new module, you can create revenue targets and activity targets for your team members.
For example, you want to look at David's quota. How is he performing? If David is not hitting his revenue targets, what type of activities is he focusing on?
Before calling David into your office, you can review his pipeline. How much has he won and what deals does he have in the pipeline? Will he hit his target?
What's your top-performing salesperson Michelle doing that David isn't? How do you replicate this success? All of this valuable information is available with the new Targets module, without you spending lots of time on reporting!
When creating a revenue target, you can specify the revenue type associated with it. Each salesperson can have multiple targets in a fiscal year, each one associated with a different revenue type. You can also create activity targets for your team members, which can be associated with a specific interaction type and category. For example, you can create a target for product demo meetings, which are appointments using the "product demo" category.
You can also view targets for users. Information about results vs targets is available in new dashboards in Sales Intelligence. You can easily calculate total target values by dragging the column header and dropping it into the header. For example, if you want to calculate the total target values for teams, drag the Team column and drop it into the header.
Activity and Revenue Targets
Track and monitor the revenue and activity targets and some leading indicators to understand the health of your business and coach your team to drive more revenue.
Sales Velocity (£/day) = [(# of opps) x (avg op value, £) x (win rate, %)] / [sales cycle length, days]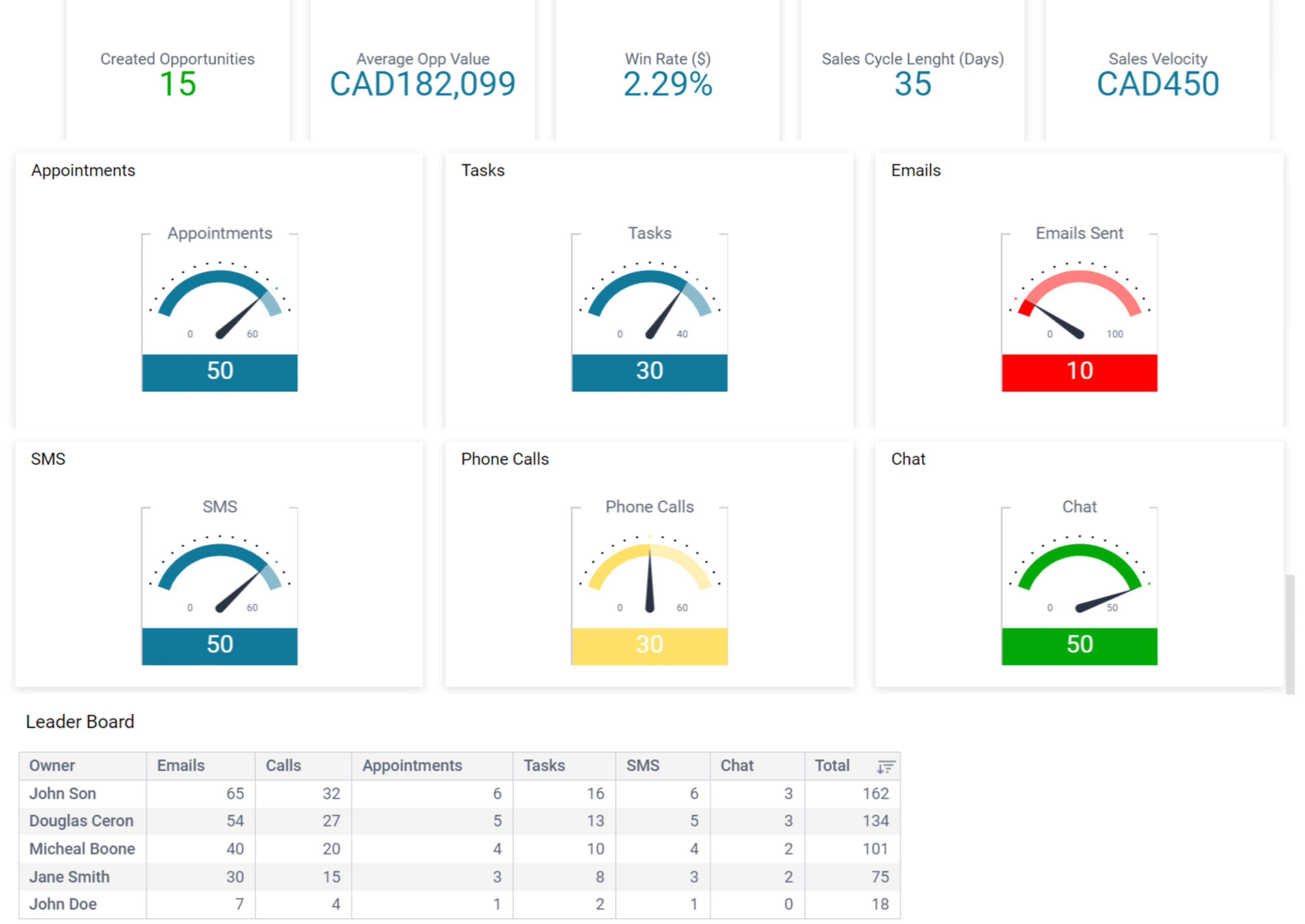 Manage your schedule, update your pipeline, and connect with customers while on the go!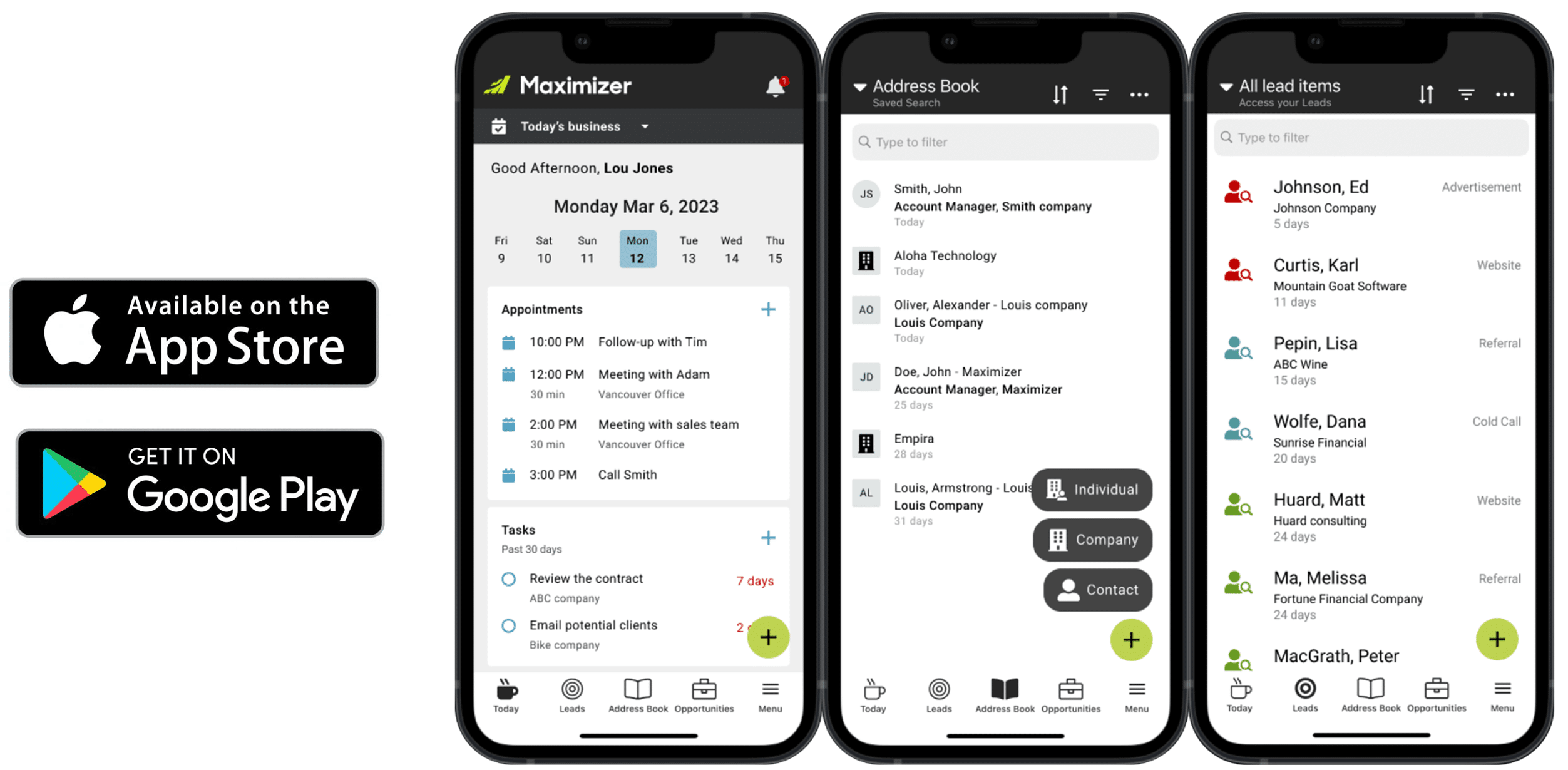 Activity and Revenue Targets
The Mobile Client (included in the licence subscription) enables you to track Opportunities better while on the go.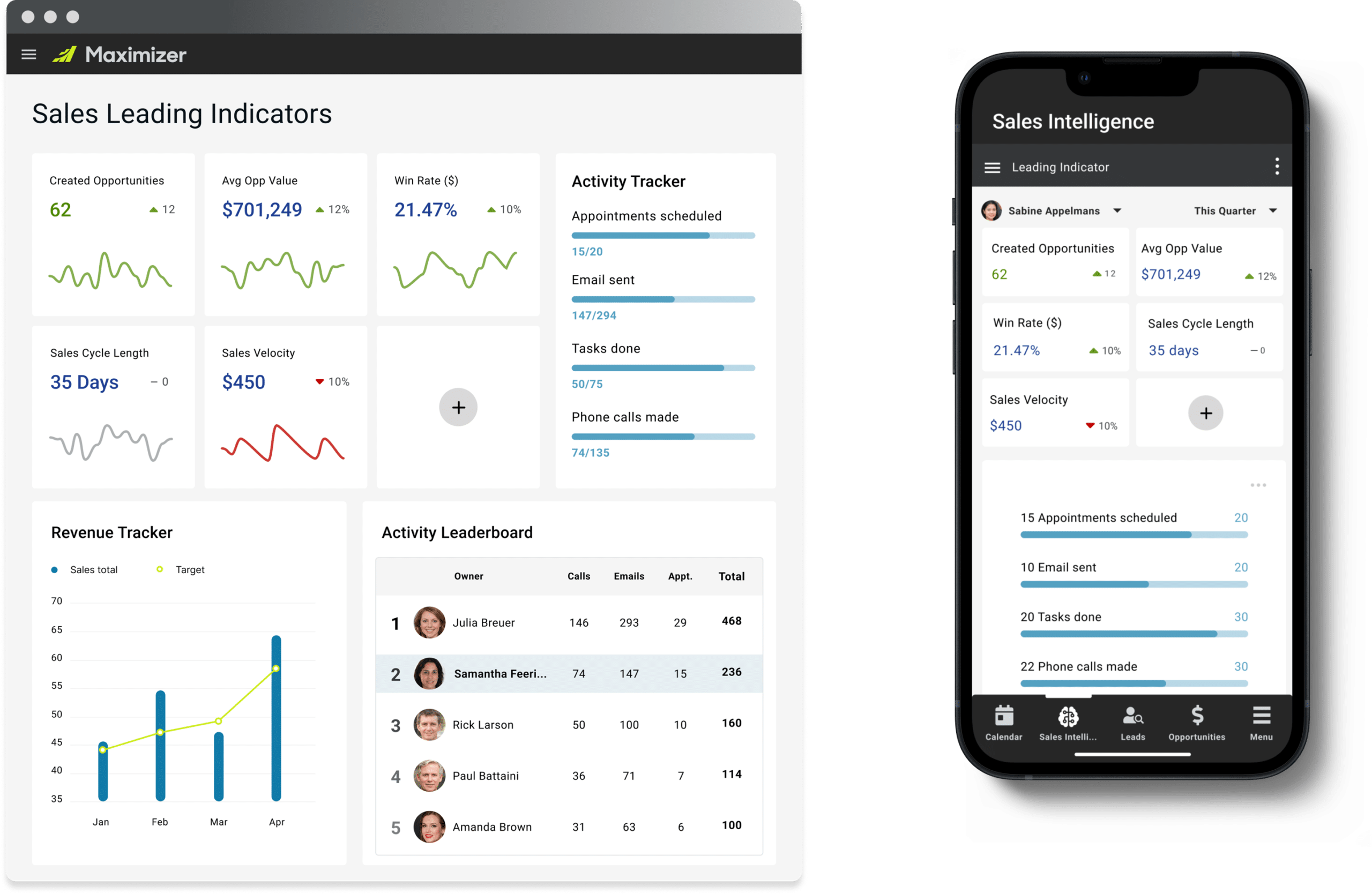 Follow – Opportunity stage change
Get notified on your mobile every time a deal moves forward.
Display the revenue type that's relevant to your team.
Notifications:

Ability to send push/e-mail notifications about opportunity stage change.
Ability to register webhooks (to catch opportunity updates as a first step).
Ability to track data exports from Address Book and Opportunities.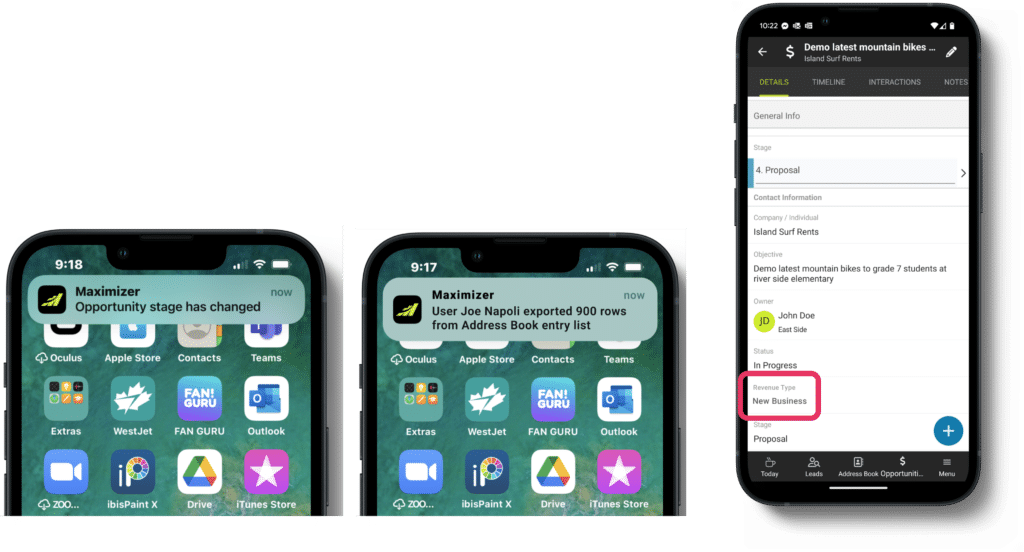 Tip: As a manager, data security is an important issue. You want to be notified if someone tries to export many entries. You will need to enable the follow function on your mobile device to receive notifications. If someone exports more than 500 Address Book entries or opportunities, you will be notified on your mobile device.
We think you'll agree that there is a lot of great stuff in this Maximizer Cloud M5 update. If you have any questions about any of it, feel free to contact us.
If you currently only have the Maximizer Base Edition and are interested in upgrading to SLE, talk to us and we'd be happy to help.