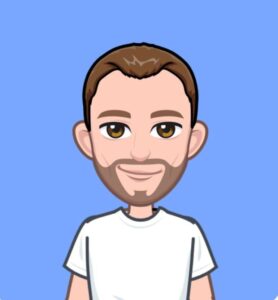 Having joined Avrion in early 2015, we interviewed our Client Director, Sam Walton, and asked him to share the types of projects that can arise from our proactive customer relationship management reviews, such as process automation.
SPM Instrument UK – Business Process Automation
Sam particularly enjoyed working on a project for SPM Instrument UK – a company that is part of a leading global OEM of condition monitoring solutions. SPM Instrument UK provides condition monitoring hardware, software, support, consultation and training to all industrial sectors within the UK. 
A regular account review highlighted a process that was time intensive in terms of the administration involved. As a result of huge growth and a larger demand on the technical department, it became difficult to plan efficiently and track the progress of projects and incoming requests. The increased pressure this placed on the department forced SPM to look for a more efficient way of processing projects and actions. 
Their engineers, out doing the day job, were at sea, both literally and metaphorically. Their work can be located on boats and there was no overview of what processes had been in place or the current status of projects, so the day-to-day effort was much harder than it needed to be. A lot of time was spent investigating background before they could actually do any work.
The Solution – an Automated Ticketing System using Process Automation
As SPM Instrument UK's technology partner, Avrion listened to their pain points and understood that it was vital to find an effective resolution that did not involve multiple new users, but added value, all whilst not costing the earth. No mean feat! By implementing business process automation (BPA), we were able to streamline the processes, create visibility of the projects to all users, and at the same time, cut out any human error caused by labour-intensive admin. 
A simple ticketing system was set up that communicated with their CRM system and joined up information that was previously fractured. The working life of the engineers became much more efficient, and therefore, cost-effective.   
SPM Instrument UK had this to say about the project: 
"We would highly recommend Avrion for both CRM and tech support applications. We recently upgraded our tech support function for both internal and external support requests. This has improved our response times, planning, service level agreements and overview of the department. 

Avrion is always ready to suggest improvements and evolution for our business. A big thanks to Dave, Nick & Sam at Avrion for their work on this project."

James Blair, Technical Support Manager, SPM Instrument UK 
Read more in our SPM Instrument UK Case Study or our blog, Remove repetitive manual administration tasks with Business Process Automation.
Further information
For more information on BPA, check out our Business Process Automation page, or contact us to discuss ways to streamline your business through automation.