8th March is International Women's Day 2023 (IWD) – a day devoted to celebrating the achievements of women everywhere and for seeking gender equality. The campaign theme this year is #EmbraceEquity – while the United Nations' theme is 'DigitALL: Innovation and technology for gender equality'.
Why is IWD day on 8 March?
The date of 8th March comes, allegedly, from an event in New York City in 1857, when female textile workers marched in protest of unfair working conditions and unequal rights for women. It was one of the first organised strikes by working women, during which they called for a shorter work day and decent wages.
In many countries International Women's Day is a public holiday, bringing attention to issues such as gender equality, reproductive rights, and violence and abuse against women.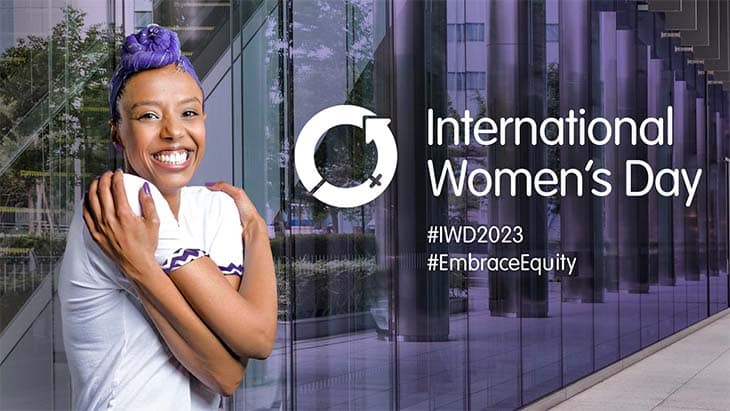 International Women's Day was adopted by the United Nations in 1977 and is commemorated in a variety of ways worldwide to celebrate and promote the achievements of women.
This year's theme is #EmbraceEquity – equity being the "quality of being fair and impartial". It's about a world that's diverse, equitable, and inclusive. It's about treating everyone the same way. Collectively, we can all #EmbraceEquity if we raise awareness about discrimination between sexes and if we take action to create gender parity. We need to celebrate the accomplishments of women as we do with men, and we need to provide the opportunities equally for women that men have access to.
The United Nations observes the day in connection with a particular issue, campaign, or theme in women's rights. In some parts of the world, IWD still reflects its political origins, and can be marked by protests and calls for radical change; in other areas, particularly in the West, it is largely sociocultural and based on a celebration of womanhood.
DigitALL: Innovation and technology for gender equality
The world we live in currently means that people depend on strong technological integration: attending a course, calling loved ones, making a bank transaction, or booking a medical appointment. Everything currently goes through a digital process – it's almost impossible to avoid it.
However, did you know 37% of women do not use the internet? 259 million fewer women have access to the Internet than men, even though they account for nearly half the world's population. Why is this?
If women can't access the Internet and, in many cases, do not feel safe online, they are unable to develop the necessary digital skills to engage in the digital world, which lessens their opportunities to follow careers in science, technology, engineering, and mathematics (STEM) related fields – amongst many other areas of work. By 2050, 75% of jobs will be related to STEM areas. Yet today, women hold just 22% of positions in artificial intelligence, to name just one area of technology.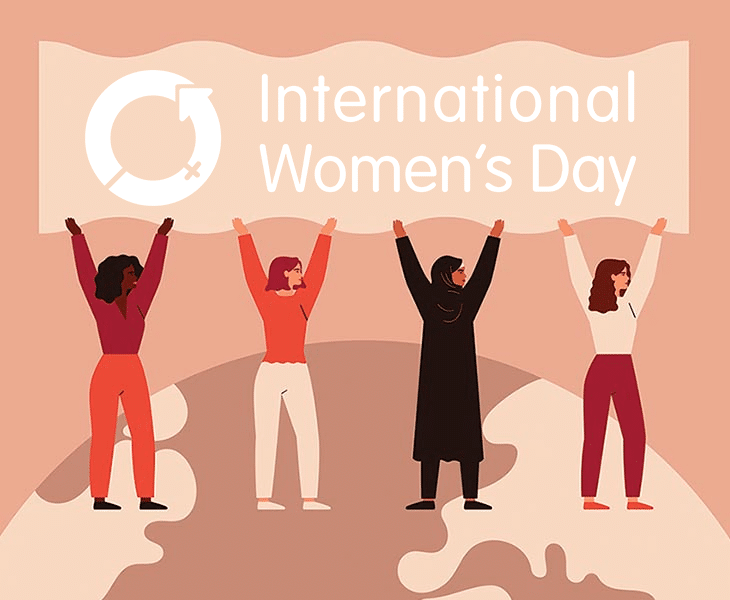 Bringing women into technology results in more varied solutions and means there is greater potential for innovations that meet women's needs, and therefore promotes gender equality. Their lack of inclusion, by contrast, comes with massive costs to women, but also to the business sector.
The United Nations observance of IWD, under the theme "DigitALL: Innovation and technology for gender equality", recognises and celebrates the women and girls who are championing the advancement of transformative technology and digital education. The focus here will explore the impact of the digital gender gap on widening economic and social inequalities. It will also highlight the importance of protecting the rights of women and girls in digital spaces, and addressing online and ICT-facilitated gender-based violence – something that is prevalent in the online world.
International Women's Day 2023 at Avrion
International Women's Day belongs to everyone, everywhere. Here at Avrion, we have a supportive company that is almost 50% women. Traditionally, developers have been predominantly male in the industry, but Caroline Robertson, who runs our apprenticeship programme with Firebrand, would always welcome a female developer, having worked with female developers in the past.
We are keenly following 'Girls Who Code', an international non-profit organisation that aims to support and increase the number of women in computer science, working towards closing the gender employment difference in the world of computing.
We live this life every day. It's not just something we say. It's not just something we write about. We can all challenge gender stereotypes, call out discrimination, draw attention to bias, and seek out inclusion. Everybody working together is what drives change, from grassroots action to wide-scale momentum, we can all embrace equity.
Celebrate International Women's Day 2023 with us. Share your #EmbraceEquity image, video, resources, presentation, and articles across social media using #IWD2023 #EmbraceEquity to encourage others to help forge an inclusive world.
If you have any questions about International Women's Day, feel free to contact us.