98% of website visitors never get in touch. What if you could identify missed opportunities so you can engage with visitors directly, and ultimately boost sales?
CANDDi tracks and identifies the individual people (not just the companies) that are visiting your website.
In CANDDi, each website visitor has a profile. These profiles update in real-time, and give information including the visitor's identity, company information, location, and activity on your website.
Close deals with Visitor-Level Tracking
Visitor-Level Tracking allows you to get in touch personally with the prospects on your website, with a pitch that's specifically tailored to their interests.
How? Because CANDDi drills down into the individuals visiting your site.
CANDDi monitors the activity of every visit to your website. By placing a first-party cookie on every device that hits your site, you'll know exactly what they've looked at, and for how long.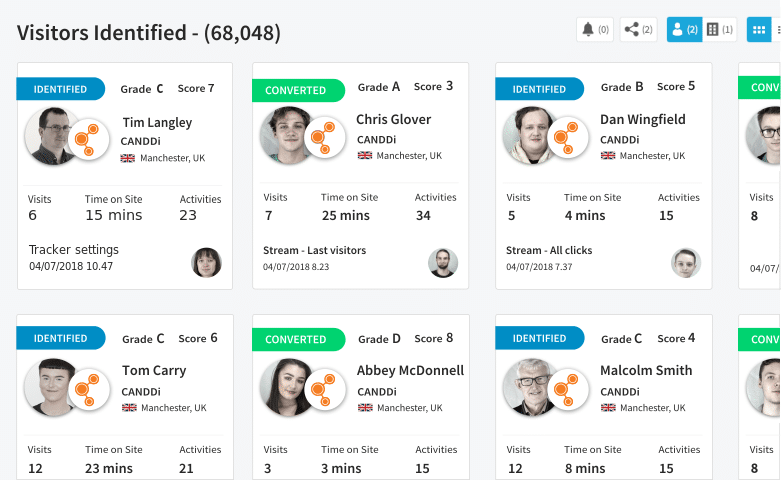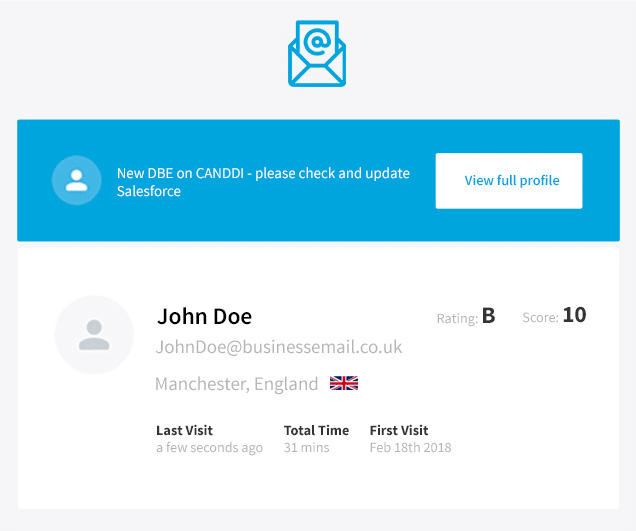 Never miss another sales opportunity
CANDDi operates in real time. It combines IP tracking with cookie tracking, so you can be sure to never miss a sales opportunity again.
Email notifications alert you as soon as important activity happens on your website.
This includes every time a new website visitor is recognised on your site, when they return, and if they engage in an identifying action.
You'll also receive a Nightly Summary report that rounds-up the day's activities. This allows you to better organise your sales team as you can visualise your hot priorities.
Less searching, more selling
With CANDDi, you can filter the data that's right for your business.
Your identified prospects are automatically filtered and assigned a score. That means salespeople can instantly see their most valuable opportunities, with no time wasted on searching.
You can even assign your own filters with our CANDDi Streams. Located within your dashboard, you can monitor specific sets of your website visitors to give clarity and structure to your sales team.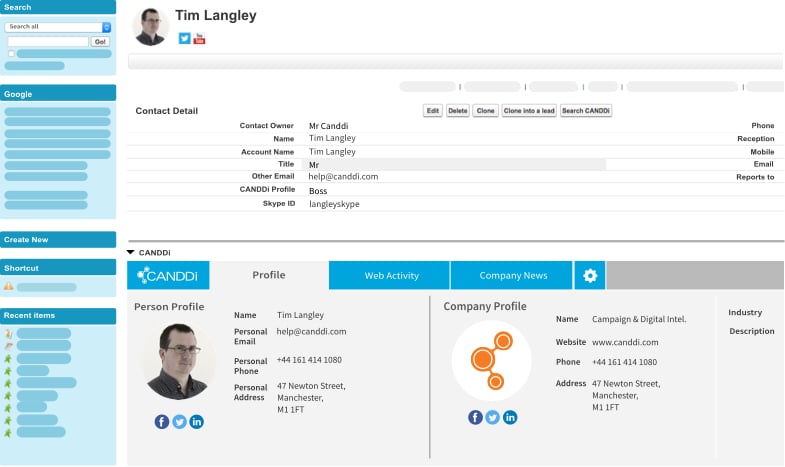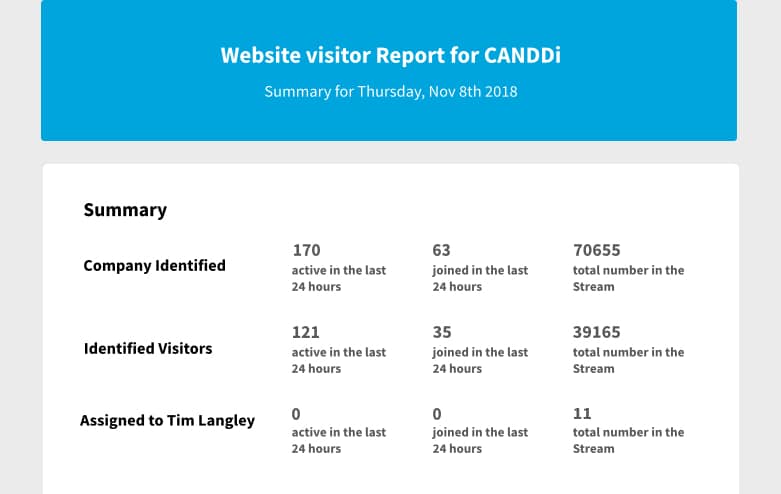 Measuring your success with precise attribution
How do you know which marketing efforts are providing results?

CANDDi shows where every visitor comes from, right down to the marketing channel and specific campaign.

Whether a conversion is 2 minutes after the first click or 2 years, you'll know exactly what caused it.