Established in 2001, Avrion is a team of experienced technology professionals with a passion for making technology work for our customers.
Today, we help our customers to collect, manage, and automate business information, using CRM software blended with other proven and emerging software technologies.
We have implemented more than 350 successful solutions of varying sizes, from small to large, with a diverse range of functional and application requirements.
Customer Relationship Management helps you manage leads, prospects and customers, as well as partners, distributors and suppliers. It enables you to see the entire life of a relationship in one, unified place.
We deliver CRM systems that really add value to our customers' businesses. We configure and build CRM specifically matched to what our customers need.
From a "few users" to many hundreds of users, our systems span simple and cleverly configured CRM through to more complex and fully integrated solutions.
CRM provides a way for companies to deliver excellent customer experience which, in turn, drives business revenue and profitability.
A properly implemented CRM solution can yield an ROI of 45% per pound invested.
Business Process Automation
BPA is a form of digital transformation that enables you to automate data flows and processes as well as integrating your business applications and systems. BPA delivers fast and increased efficiencies in a consistent rapid way, helping companies to achieve better profitability.
Connects data together across many systems e.g. CRM, ERP, Marketing, Ticketing.
Ensures data is consistent across multiple systems whilst removing duplication of effort.
Monitors changes made to data in systems and acts upon it e.g. sending notifications, setting reminders, completing additional tasks in an automated way.
Low-code approach to completing systems integration.
Highly cost-effective way to automate business processes, removing human effort (and human error) helping companies to operate in a consistent and predictable way.
Business Intelligence helps organise information so it can be easily accessed, helping companies to analyse their data in visual ways, finding trends and patterns that can impact business success.
Instant and truthful reporting from single or multiple data sources.
Valuable business insights for monitoring performance and finding trends that can be exploited.
Really cost-effective for SMEs to deploy.
Graphical way of viewing and cutting data to find answers to business questions.
Easy to use with no training required.
Delivers a consolidated and controlled way of sharing information across all teams.
An application with its own interface that sits in the middle of your business systems and talks to your other software, creating a unified and integrated solution. With its many benefits, its aim is to drive your processes in a faster, automated way that makes your business operate more consistently and predictably.  Avrion's development projects range from integrations and extensions of existing technologies, right up to creating a completely new application. Our middleware is currently built using framework technologies, such as Google Angular.
An Avrion middleware solution's primary role is to speed up processes and maintain better accuracy across all your systems. It can be anything you want it to be; the core engine of how your business works.
Highly customised and workflow orientated software platform that guarantees lower ongoing costs to traditional software subscription solutions.
Middleware creates consistency and control when processing information in all areas of business, joining up entire business processes to create a seamless and error-free way of working.
Middleware is a form of digital transformation that brings ultimate working efficiency and is a great way of integrating your customers tightly with your business in a joined up way.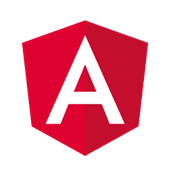 Leverage the benefits of Cloud & SaaS within world-class secure hosted environments exclusively for your business with Avrion's Hosting Services.
UK based private hosting solutions with world-class security, performance and reliability guaranteed.
Tailored hosting solutions for companies needing to host single applications through to managing their entire IT infrastructure.
Flexible hosting that can be adapted and expanded on demand, ensuring best value with lowest operating costs.
Fully supported as a service, ensuring a completely hands-off approach to manging IT systems and infrastructure.